"TRAIN WHERE THE PRO'S TRAIN"
BACK TO BACK STANLEY CUP GOALTENDERS
NHL GOALTENDERS TRAINED BY ED WALSH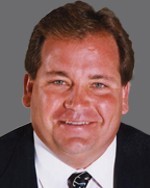 For More Information please visit:
To book a Session Please Contact Coach Walsh
Ed Walsh, President:  edwalshhockeyschools@comcast.net
Joanne Walsh, "The Real Boss":  edwalshhockeyschools@comcast.net
Phone: 603-898-8533
At TC's Training Center Coach Walsh will be able to utilize our State of the Art Synthetic Shoot Stations and Rink.
The first thing that you will notice is that we are not your typical Goaltending School.  We apply a three pronged attack in order to maximize learning.
FIRST = CLASS SIZE
"Small" – Our largest camp will have a maximum of 20 goaltenders; while the majority of our camps have 10-12 goaltenders. Compare this to other camps which usually have over 30 goaltenders and an autograph camp can quite possibly have over 40 goaltenders. At our schools we choose to focus on the individual and not the masses.
TWO = TECHNICAL TRAINING
Goaltending is one of the most technically challenging positions in all sports.  Look at it this way, Tiger Woods has a personal coach for one thing his swing; multiply that by thirty and that is the technical knowledge that is needed to be successful at goaltending.
Another facet to our training is constantly being on the cutting edge.  Having sent our fourth goaltender to the NHL, this helps us keep up to date with the latest goaltender trends and equipment.
THREE = PERSONAL TOUCH
We are here for the long haul not just, "It's been a great week, see you next year!"  We don't strive to be the biggest school; "Been there done that".
We focus on what is most important – the individual.   We are you and your goaltender's support system long after summer training is over.  We are here to answer any questions that you may have about goaltending at any time during the year.